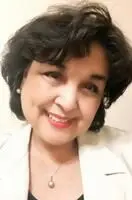 Welcome!
Let's read and discover new perspectives and curiosities. My hope is that this will serve as an opportunity for you to check out what I am curious about and for us to be in dialogue about the information shared in the books I have selected. My goal is to be in conversation with you and hopefully provide bits and pieces of information that will be helpful or of interest to you.

Have you ever wanted to address an issue and look for quick answers to concerns that are troubling you? My experience has been that many answers "Yes!" and might even add, " Who doesn't want a quick answer?" Our society is focused on being fast-paced, and in many ways, we are enticed to move quickly, resolve quickly, get done faster, and if at all possible by yesterday! How often does that actually happen and if it does how effective are those answers and solutions?

I have found it is more helpful to obtain a number of resources and see what different scientists, researchers, providers, and authors have discovered to be helpful. When I do this I often find common threads which lead me to think that the information obtained has been validated and proven to be reliable. Sometimes some information is new and being explored and that information serves as something to continue monitoring and researching. There is also information that just simply offers a different perspective. I think it is important to be open to new and different perspectives. Therefore you will find that some of the readings I select may not be what you expected but I ask you to keep an open mind and be curious about it. The readings are simply an opportunity to learn more, to gather information, and an invitation for a conversation. I will list a new book every two weeks, and I look forward to your constructive comments, curiosities, and understandings.


1) The Seven Principles for Making Marriage Work by John Gottman and Nan Silver.

2) The Sex-Starved Marriage by Michele Weiner Davis.
3) Hold Me Tight Seven Conversations for a Lifetime of Love by Dr. Sue Johnson
4) Tell Me No Lies How to Stop Lying To Your Partner- And Yourself- in the 4 Stages of Marriage
by Ellen Bader, Ph.D. and Peter T Pearson, Ph.D., with Judith D Schwartz
5) The New Rules of Marriage What You Need To Know to Make Love Work by Terrance Real
6) I Don't Want to Talk About It Overcoming the Secret Legacy of Male Depression by Terrance Real
7) How Can I Get Through to You Closing the Gap Between Men and Women by Terrance Real