Selia Servin-Eischen, Psy.D, LPA, LMFT, Counseling & Consulting LLC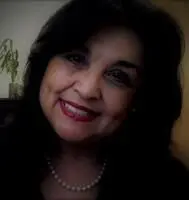 Today you are one step closer to a new you where you feel empowered and on a positive path to growth and well-being.
As a narrative and social constructionist therapist, my goal is to help you create solutions that may have the potential to lead you to a life that is worth celebrating. While we can't change difficult situations of the past, we can work together to better understand, resolve and give meaning to the challenges in your life. By applying complementary therapy approaches and techniques, we will unfold the strengths and expertise you possess that can potentially help you manage your personal and professional life in a healthy and productive manner. Long-standing behavior patterns or negative perceptions that may be holding you back from experiencing a more fulfilling and meaningful life can be examined and deconstructed.
If you're looking for extra support and guidance through a challenging situation or you're just ready to move in a new direction in your life, I look forward to working with you to achieve your goals.
Please call (956) 421-5708 or (956) 706-9521 to schedule your consultation today.
You can also reach me at [email protected]. I am located at our Psychological Consulting Center at 5505 South Expressway 77, Suite 201, Harlingen, TX. I look forward to serving you.
We are committed to your privacy. Do not include confidential or private information regarding your health condition in this form or any other form found on this website. This form is for general questions or messages to the practitioner.